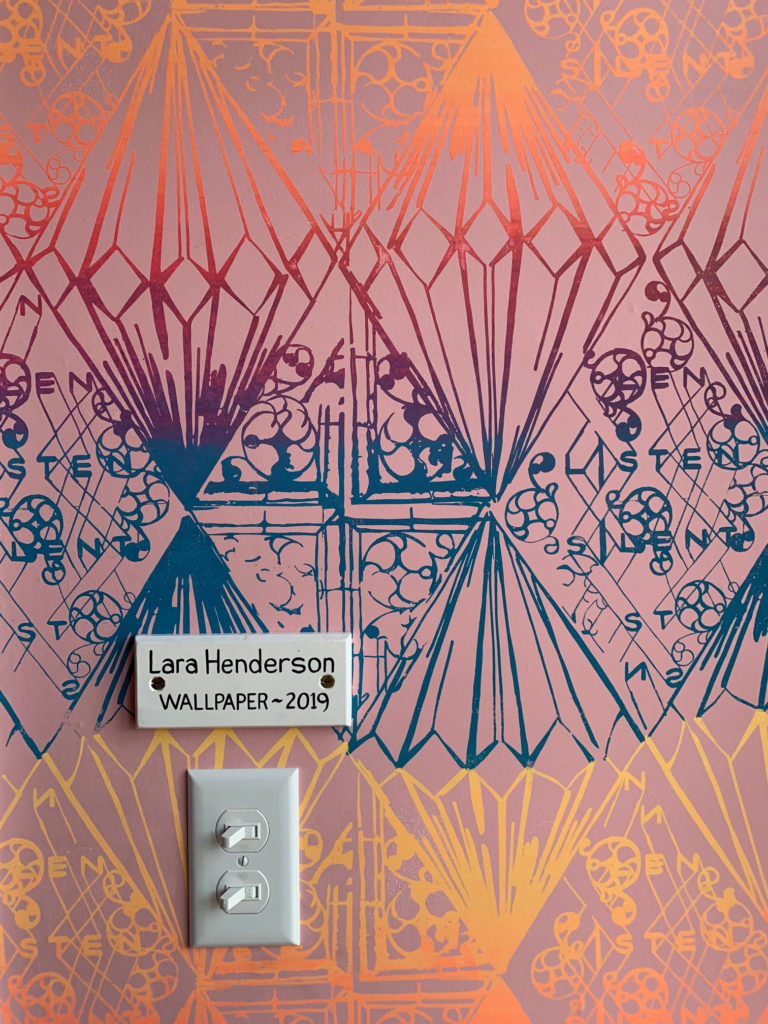 Lara Henderson was selected to create a long-term installation component of "Ruffles, Repair, and Ritual". This year long project began with a tour of the space in the summer of 2018 where the artist was asked to find a space in the house that she connected with.
Henderson almost immediately found her space, a suite in the back of the second floor, a bright pink room with a red fireplace, tons of natural light and a stained glass window, which served as a launching off point for the project.
Lara began researching with the assistance of a book given to her as a gift from Pippi and Xander. Many design changes followed until finally a design was selected.
The paper was first painted pink with house paint and a roller to match the color of the room. I used the fabric repeat printing table at AS220 to print the design in a rainbow roll. Both the printing and installation were done with a small team of people.
Special thanks to Kufa Castro, Nadine Almada & Ian Cozzens for helping me to create the piece. And to Pippi Zornoza & Xander Marro for this incredible opportunity, it is an honor to be part of it.